2016 Legislative Workshop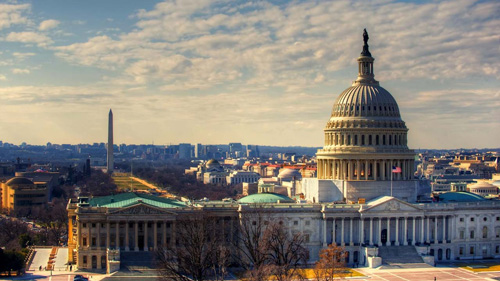 Do you want to be like Mike? On November 1, 2015 Mike went to China to raise money for his EB-5 project. The broker loved the project. They agreed on terms. Investors subscribed. In a little over 40 days 99 investors subscribed. Mike was successful in a raise of $49.5 Million. And, then, on December 12, 2015, the law changed as it related to TEAs. No longer was the project in a TEA, and no cases had been filed. Mike had to unwind his offering. The investors were mad. The broker was furious. The developer threatened suit for breach of the loan documents. Mike shut down his regional center and laid off his staff.
This didn't happen but it was a real possibility if not for the advocacy of EB-5IC. Don't be like Mike. Attend the EB-5IC Legislative Workshop in Washington, D.C. on April 12-14 at the Marriott at Metro Center and be a part of the "massive force."
On April 13th, the event will consist of roundtable discussions on existing and proposed legislation, as well as hands on workshops on the nuts and bolts of the legislative process and effective advocacy. On April 14th, participants will be invited to participate in advocacy meetings on Capitol Hill with various Congressional representatives.
Workshop held at:
Marriott at Metro Center
775 12th St NW, Washington, DC 20005
Early-bird registration:
$479
Sponsorship Opportunities
Limited Spots Available
$5,000 Whip level
2 Memberships to EB-5IC
Names listed on EB-5IC Website
Name in Event Booklet
Brochure table
Space for small banner
15 Second Spot To be Read by EB-5IC Board Member
$7,500 Speaker level
3 Memberships to EB-5IC
Name onf EB-5IC Site
Brochure Table
Space for Small Banner
Name in Event Booklet
Opportunity to Supply Gift for Goodie Bag.
15 Second Spot To be Read by EB-5IC Board Member
$10,000 Presidential level
4 Memberships to EB-5IC
Name on EB-5IC Website
2 Congressional Members/or VIP Table
Photo with Member?
Press Interview
Leader of Visit to Hill with an EB-5IC Representative
Include Name in "Thank You" Letter after Hill Visit.
Space for Small Banner
Name in Event Booklet
15 Second Spot to Be Read by EB-5IC Board Members
Opportunity to Supply Gift for Goodie Bag.
Admission to cocktail reception